About Sen Guesthouse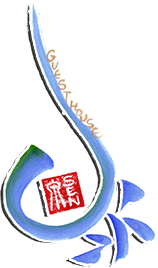 Sen Guesthouse, Matsuyama


4-14, Dogotakocho, Matsuyama city, Ehime, Matsuyama Dogo Spa, Japan 790-0841
089-961-1513
At the crossroads of Dogo Onsen and the 88 temple pilgrimage on the rustic Japanese island of Shikoku…

Rooms

available throughout guesthouse.

Atmospheric Japanese tatami style private rooms
Individual lights, plugs and lockers in western and tatami dorm rooms…

• Individual Lockers

• Individual Lights

• Power Outlets

• Privacy Partitions

• Heating/AC

• Vanity Sink Console

• Individual Lockers

• Individual Lights

• Power Outlets

• Privacy Partitions

• Heating/AC

• Vanity Sink Console

¥4500

single

per person

per night

¥3500

twin

per person

per night

¥3000

triple

per person

per night

Facilities

Tons of common space, have a relaxing cup of tea on our raised tatami space.

Perfect place to catch the sunset over Matsuyama castle, complete with hammocks and swing!

Unwind at the end of the day with a glass of wine or beer.
Or try a local cocktail such as Fig Shu or and Ehime Screwdriver.

Atmospheric, private Japanese bath—
a great end to a day exploring Matsuyama…

• Reservation required 3 hours in advance

• April-Oct ¥500/Nov-Mar ¥700

• Max 1 hour time limit, 6-9pm, subject to availability

• Showers available 24 hours, free

• Ofuro/ showers are on our basement floor

Professional kitchen, fully equipped with oil and spices, free coffee and tea too!

88 Temples

On the 88 temple pilgrimage, experience a bit of this 1000 year old trek through ancient and modern Japan…more info

Dogo Onsen

Located 5 mins from Japan's oldest, and most traditional, onsen.
We offer rental yukata and advice for novices and experts alike!

more info

Sights

Original castle, tons of onsens, hiking, islands, museums and day trips are only the beginning…

Matsuyama Day Trips

88 Temple Pilgrimage Hike

Walk in the footsteps of Buddhist saint Kobo Daishi and experience Shikoku's 88 temples through ancient and modern Japan.

Ozu–Uchiko

25 minutes south of Matsuyama lie two of Shikoku's hidden treasures. Kabuki theatre, historical districts, castle and one of Japan's most beautiful residences.

Shimanami Kaido bridges bike trip

One of the best bike rides in the world. 7 different suspensions bridges linking Shikoku to Honshu traversing 6 culturally dense seto islands.

Kashima Island

Clear turquoise water, fine beaches, strange rock formations; this "jurassic park" island, located 20 minutes north of Matsuyama, also has friendly deer roaming around!

Mt. Ichizuchi hike

Highest mountain in western Japan, this sacred mountain is a beautiful, if challenging, hike in any season.

Plus…Imabari is also nice!

Things to do in Matsuyama

Matsuyama Onsens

Japan's oldest Onsen village is so much more than just Dogo. Foot baths, luxury spas and "jungle" themed onsens are all part of the package.

Matsuyama Castle

Original hill top castle, amazing views over the city/Seto inland sea. Castle park includes historical samurai quarter/park and prefectural art museum.

Ishiteji – Isaniwa Shrine – Dogo Park Hike

Short hike taking in part of the 88 temple pilgrimage, 700 year old Shinto shrine and castle ruins/samurai villiage reconstruction.

Bansuiso/Saka no ue no kumo

Tadao Ando's Japanese-Russian war museum, 120 year old French building, haiku, indigo dyeing and modern art are all part of Matsuyama's art/museum scene.

Tobe Town

Shikoku's traditional ceramic making area, with over 80 traditional kilns and museum. Also has a great zoo and children's castle park.

Also…Ride Botchan train!

Access

Located a short tram ride from JR Matsuyama,
7 min walk from Dogo Onsen station.